About Our Site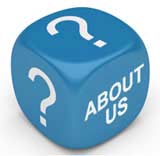 StartACattery was formed to offer a unique reference point on how to start up and run a cattery.
Ensuring our pets are loved and well-cared for, when we are unable to tend to their needs is a concern for all pet lovers. With this in mind StartaCattery aims to provide useful, easily accessible information that can help readers make more informed decisions and choices about starting up a business that helps others find the ideal care for their feline friend.
Our articles and features provide a practical resource, and are written by people experienced in this field. We provide useful tips and creative suggestions that can help you promote your business effectively, as well as ideas to improve the way your practice works. There is also an opportunity to Ask Our Experts a Question. This service can address any specific problem, concern or point of interest a reader may have.
StartaCattery also offers a unique reference point for anyone wishing to embark on developing their passion and turning it into a successful business. StartaCattery is one of a number of informative sites that provide inspiration and useful ideas to help get you started. We aim to enable readers to become more informed about exploring new opportunities in a creative way.
Our focus is on providing well-written and easily accessible resources for readers seeking expert knowledge and advice. This covers a variety of topical areas and fields of interest and encourages the development of ideas and plans. We also offer a unique opportunity to share experiences and to pose specific questions, which make our sites highly informative and resourceful.
Our concern was that there was no single UK resource for interesting features and practical advice on this subject.
Our features and articles are written by experts - who have experience, or a particular interest in this area.
Our Background
StartACattery was founded by John Rowlinson, the founder of PtS.
John, through PtS, is involved in a number of ventures including software and property companies. A percentage of revenue from these activities goes towards funding StartACattery and a number of similar sites.
Our focus is simply on having experts create the highest quality information possible that is widely read.

Related Articles in the 'Site Information' Category...