Dealing With Disappointed Cattery Customers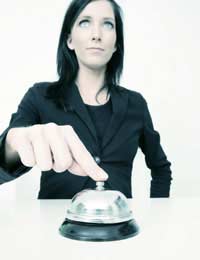 When you run a busy boarding cattery business it is inevitable that you will at times need to turn away customers. No business owner likes to turn away customers but keeping them happy and offering a good customer service can be tricky.
Losing existing customers is bad enough, but when potential customers are turned away during the busiest months, the chance of them using you in the quieter months is lost, they will need to find somewhere to board their cat and their custom could be lost for ever.
Keeping Customers Happy
To offer a good customer service you need to think ahead. When the bookings start coming in for your busiest months you could look through your records and pick out your regular customers.
A telephone call or a postcard, to let them know that you are getting full would be a good way of keeping them up to date with what is happening. If they are not going away and do not need your services, the mere fact that you took the trouble to let them know will be appreciated.
Once you are full there really isn't anything you can do to appease disgruntled customers. It is always worth making a note of their name, telephone number and the dates they require, you might just get a cancellation and you would be annoyed with yourself if that happened and you had no list to consult.
Even if the customer has booked their cat into another cattery they will appreciate that you remembered them and went to the trouble of checking. Hopefully they will remember to book earlier in the future.
Keeping Customers Loyal
To keep your customers loyal you need to offer a really good service. There are small incentives that you can put into place. Perhaps for your regular customers you could give them one weekend free booking each year. Most of your regular customers will need the odd weekend only booking for a family occasion or a weekend away.
Some catteries do not like to take weekend only bookings during the height of the season as it can stop a longer booking being taken. All bookings mean money, and a weekend booking can lead to the cat being booked with you several times a year thereafter.
When a client's bill reaches a certain figure it will be appreciated if you give a discount. It doesn't need to be a large amount, even a few pounds will be appreciated and keep the customer happy and loyal.
Keeping Potential Customers Happy
When customers phone you for the first time and find that you are full, it is very likely that they will find another cattery and you will have lost them. Firstly you should take all of their details especially the dates they require.
You could send them a note, apologising for the fact that you couldn't accommodate their cat this time but hope you will be able to in the future. Invite them to come and have a look around your cattery, hopefully they will like it enough to book early when they are next thinking of planning their holiday.
You might also like...