Health Considerations & Running a Business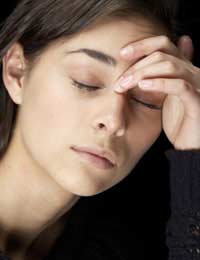 We all hope that we will enjoy a life-time of good health, but the fact is that the majority of us will need hospital treatment for some ailment during our working lives.
Running a business, particularly one that requires your presence 24/7, can be very difficult if you have health problems. You will need to have at least one other person who could take over and keep your business running efficiently if you are unwell.
Most people have the odd day when they have a bad headache or maybe an upset tummy. If you run the business by yourself you will not be able to turn over and stay in bed. The cats in your care will still need feeding and cleaning and the customers will still expect you to be there.
You will have to get up, take some medication if necessary and get on with things. This might sound a bit hard, but it is a fact and something you should be aware of before you embark on your boarding cattery business.
Private Health Insurance Cover
If you have a busy boarding cattery business and you can afford the cost, you could consider private health care cover. Even if you are an extremely healthy individual with no health issues you never know if or when you might need medical help.
The point of having private health cover is that it enables you to get quick treatment for any ailments (essential when you are running a business) but secondly, and very importantly, you can arrange appointments to suit yourself. Most private consultants have evening surgeries and you can get an appointment that does not interfere with the daily running of your cattery.
If you are unlucky enough to need an operation, providing it is not life threatening, you can choose when you want to have it done, preferably during your quiet time. If necessary you could close the cattery while you have your operation and recover, that is another benefit of private health insurance.
Long Term Health Problems
Of course it is possible to run a boarding cattery business if you have long term health problems. You do not have to do the physical work if you are unable, you can employ staff. Perhaps you are only able to organise the cattery, but that is an essential part of a successful business.
Taking the phone bookings, ordering supplies and keeping the records are vital to the efficient running of a business. If you are physically unable to look after the cats as long as you have reliable staff there is no reason why you should not run a cat boarding establishment.
Hospital Stays
If you are unlucky enough to need a stay in hospital it is essential that you have people that you can rely on to run your business efficiently while you are incapacitated. It will help your recovery if you can relax knowing that everything is taken care of. You cannot foresee if, or when you might need help because of an medical emergency, that is why it is essential that you are not the only person that knows the day to day running of your business.
START A CATTERY IS FOR SALE.
This website is for sale [more info].
You might also like...