Taking a Holiday When Running a Business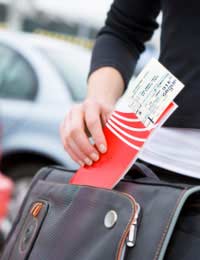 When you are running a cat boarding business it is a 24/7 occupation. It can also be 365 days of the year and to arrange to take holidays can be very difficult. Running a business of your own means you are totally responsible for the well being of the animals boarded with you.
Unless you have staff that you can trust completely, or better still a member of your own family, it will be impossible to take annual leave without shutting your business.
Should The Cattery be Closed Completely?
If you have no-body to take over the running of your business while you are away on leave, you have no alternative but to close the cattery for the duration of your holiday. If you go away for two weeks you will probably find you have to turn away bookings for a longer period.
That will be the customers who want to book before your holiday date but collect while you are away, or the ones who would like to start their booking during the time you are away and extending beyond when you come back. If you have no-one to leave in charge, you have no choice but to close completely.
Who Should be Left in Charge?
You can only leave some-one in charge of your cattery who knows your systems and method of working. It will need to be someone that you trust completely and who is willing to stay in your house for the duration of your holiday. You should also let your customers know that you will be away so that they can choose to go elsewhere if they wish.
If you have a good relationship with your customers, they might bring their cat to you knowing that you personally take good care of their pet. Without you being present it is possible that they would not want to leave their cat. If anything went wrong while you were away and they learnt later that you hadn't been present, it could lead to an unpleasant situation.
When to Plan a Holiday
You will have to decide many months in advance when you will go away. You should only consider going away during the quiet season. Some catteries close for the whole of January. Christmas is always a busy time and once the cats have gone home after the new year, the cattery bookings normally slow down.
There will always be some disappointed customers, but if you close each year at the same time they soon get to know and will book their own holidays around your dates, or take their cats elsewhere.
If you have a very busy cattery which is full for most of the year you have a couple of choices. You might decide not to take a holiday for a few years while you are getting established. There are agencies that will provide staff while you are away.
Best of all if you have reliable family who are happy to take over. The main thing is that you are confident about leaving someone else in charge, you will not enjoy your holiday if you are fretting about what is happening at home.
START A CATTERY IS FOR SALE.
This website is for sale [more info].
You might also like...