Advertising Your Cattery in Newsagents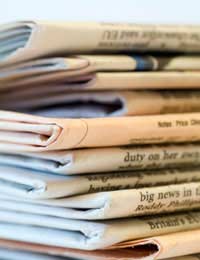 An excellent way of advertising your boarding cattery is by placing advertisements in newsagents windows. For not very much outlay you can cover a wide area. Most newsagents will accept advertisements to run for a month, they might allow longer, but it would be up to you to check the adverts periodically as they will fade in time.
You always your advert to stand out fresh and clean. Even if you decide to pay for a long period do check, your advert could get covered with a newer one.
Sort of Advert To Use
Basically you should make your advertisement bold. You want it to stand out among the dozens of adverts that are on display. Most of the adverts that people look for on a newsagents board are for things for sale and services offered.
To advertise your cattery perhaps an endearing photo of a cat would be appropriate. This will grab the attention of any cat owner. At first they may think the cat is lost or looking for a new home, but that doesn't matter, the main thing is that you have grabbed their interest.
You have no need at this stage to mention any costs. You only need to say how caring you are, that inspection is invited, that you are fully licensed and of course your name and telephone number. This is good marketing and should get some response
Use of Leaflets
For a small fee most newsagents will place a leaflet into every newspaper they deliver. If you are a whiz on the computer you can design your own leaflets and print them out. You will need several hundred so it might be a better solution to get them printed for you. You can phone around local printers for the best price. Normally the more you have printed the cheaper the run.
When you design your leaflet, again do not mention cost, this is mainly because you could have the leaflets for some time and your prices could change during that period. The main thing is to state clearly, how good your cattery is, invite inspection.
Most cat owners when using a cattery for the first time will want to look where their cat is to be housed. They will want to do this prior to making a firm booking. When they have used your cattery once and feel happy, they will spread the word to their friends and work colleagues and hopefully your business will take off.
Spread The Word
You should use newsagents in as large an area as you can. Your nearest town/village is not enough. To find a good cattery owners will travel miles, so it is prudent to go as far as you can. If your cattery is situated in a built up area go to as many newsagents as is possible, there are dozens in every area. Even if you only get one new customer from each of your adverts it would have been worthwhile.
You might also like...
We have just reopened a cattery still trying to spread the word, have got a lot of advertisement out so just playing the waiting game now !
Bernadette Oliver
- 20-Jan-15 @ 8:11 PM