Keeping Track of Cattery Deposits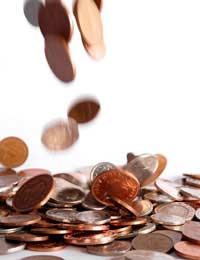 Keeping track of deposits for your boarding cattery can involve a lot of paperwork but it is essential to keep accurate records. You will need to decide what percentage of the total cost you require as a deposit, normally 10% would be an acceptable amount, and how long you will keep the booking open before you receive the deposit.
Will you send stamped addressed envelopes and a copy of the booking form to clients who make the bookings on the phone? Or would you prefer to leave it up to the customer to send the deposit.
If you send a stamped addressed envelope your postage cost would need to be calculated to see if this system is financially viable, postage costs have risen greatly. Will you refund the deposits if the booking is cancelled within a reasonable time? You should tell the customer exactly what you consider to be a reasonable time.
Keeping Record of Deposits
If a client calls at your cattery in person to make a booking, it is quite a simple procedure to work out the total cost, take the cash deposit, or cheque deposit, whatever suits the customer and book the cat in as a definite booking.
You will need to design your booking form so that a record of the deposit paid is noted and deducted from the total amount owing. This money could then be banked in a separate deposits account so that you know exactly how much your deposits are. If for any reason you pay a deposit back to a customer, the whole transaction will be easier to keep track of.
How Long to Keep a Booking Open
The problem could arise when you take a booking over the phone, you will need to tell the customer that the booking is not confirmed until the deposit is received. You would need to receive the deposit within a certain time frame, otherwise you could lose bookings for that period.
During the busiest months it would not be unfair to expect the deposit to be paid within a week. You would need to pencil the bookings onto whatever chart you keep, and only consider them as firm bookings once the deposit had been paid.
You could find yourself in a situation where you have unconfirmed bookings clogging up your system. If that occurs you will be making phone calls, the worse scenario would be that you cancel a booking because the deposit hasn't been paid, only to find the person turning up with their cat/cats when you have no room.
Taking a Deposit
The choice of whether or not to take a deposit rests entirely with you. Your regular customers will either get used to the idea and send a deposit automatically, or they could resent the inference that they might let you down. Only you can judge their reaction. It would be prudent to ask a deposit from new customers that you have not met.
In the peak season some catteries will ask for the full boarding fee to be paid at the time of booking. The cattery is yours and the choice of systems is yours.
You might also like...