Maintaining Cattery Charts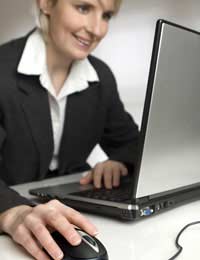 When you have a boarding cattery business it is of the utmost importance to maintain good records. Without an easily understood system it will be difficult to know who is arriving and who is leaving on a daily basis. Imagine if you were unwell or away from the business for a few days, you will need a system that your staff can understand easily.
Computerised Records
You can buy a computer programme that will chart all your cattery movements from day to day. These programmes are advertised for sale in any of the specialist magazines. One benefit is that all your customers and their cats details, are in one centralised system. The booking in of animals is easy and providing that you use it properly you will never be overbooked.
The software will enable you to print out your booking forms adding what food the cat eats and whether it needs medication etc. The only downside to this is that the person operating the system must keep it up to date at all times. When you are running a busy cattery, time is of an essence. If you or one of your staff have the knowledge and time to keep the records up to date this system of recording your cattery bookings could certainly work for you.
Keeping it Simple
One of the simplest ways of keeping day to day cattery records is by having a monthly chart. The days of the month go along the top of the chart and the number of pens/chalets you have, are numbered down the left hand side. It is a simple procedure to highlight the days booked and insert the surname of the customer. This is a very simple way of recording your bookings and will enable anyone to look and see quickly what movement is expected in the cattery on any given day.
If you open for two sessions during the day, for example you close in the afternoon for a few hours, you can also record whether the client is expected am or pm although this is not essential it helps you when organising staff. A simple card index with your clients details will enable you to keep up to date.
You should record the cats details as well as what vet they use and their emergency contact details. Some clients will only ever use your cattery once so it might be prudent to wait until you know they are going to be regular clients.
Keeping the Records
Although you must keep most of your records for at least six years, your monthly charts are not necessarily kept for that length of time. When you have your annual inspection, the officer from the council will want to see how you record your day to day activity.
Charts are an easy system to use and do seem to impress. They are a useful quick reference for you, you can see at a glance how busy you have been in any particular month. Try to make the paperwork as simple as possible, but make sure you have all the information you need.
You might also like...