Business Rates For Your Cattery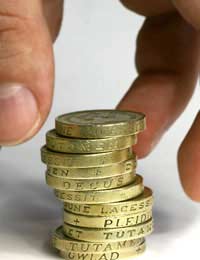 When you have a boarding cattery business you will have to pay business rates as set by your local council offices. Although your cattery might be in your own garden and will certainly be on your own land, it will not be included in your domestic rate tariff. The fact that you are running a business no matter how small will make you liable for business rates.
Who Sets The Tariff?
Your local environmental health office at your local council offices will set the business rates for your area. You should approach them for any business rates advice that you need. Once you have been given a figure for your business rates there are some procedures that you can follow to make sure you are not being asked to pay too much. Also you can apply for SBRR (small business rate relief).
Should You Appeal?
It is certainly worth appealing against the amount of business rates you are being charged. There are several criteria which should be met before you launch an appeal. There will be a reduction in the rates if the business occupies a property with a rateable value of less than a certain figure (this figure will need to be ascertained from your local council office). Your business will need to take under a certain figure per year.
You should always ask what your rates are based on, they could be based on the size of pens/chalets as well as the overall size of the cattery. It would be a good idea to go into the question of size if you are building a cattery from scratch, as it could be possible that the more room you give each animal, the higher your rates could be.
You have to supply each animal with the minimum amount of space as laid out in the rules and regulations governing animal boarding, but in some circumstances it does seem that the more space you give, the higher your business rates could be. If you decide to appeal you should apply for a form which your council will send to you.
Fill out everything as accurately as possible and if you think you have special circumstances there will be room on the form for you to state this.
Closing The Business For a Period
If you decide to close for a month each year while you take a holiday, naturally you will not be earning any money. It is always worthwhile to bring this to the attention of your council official. There are many rules and regulations governing business rates but there is no reason that you cannot challenge them.
Can Business Rates Be Paid Over The Year?
You can either pay your business rates in one lump sum or you can set up a direct debit and pay monthly. The rate you pay will probably increase each year and you will be sent a business rates bill. You will need to check your bills carefully.
Every increase in your expenditure will mean a decrease in your profit. Every increase needs to be assessed and you have to decide how much you will need to increase your boarding fees each year to cover the extra costs you incur.
You might also like...
@Tmarion. We hope the information on this site is useful for you. Specifically, you should speak to (a) your local housing department and (b) your planning department. You can find the numbers on your local council's website.
StartACattery
- 22-Jan-15 @ 10:17 AM
I am considering starting a cattery. Currently I reside in council accommodation (house) with the possibility of purchase, hence, my inquiry. Would you be able pass any info regarding : Regulations, legislation and any other info? Or possibly to whom I may acquire this information? kindest regards Pete
Tmarion
- 19-Jan-15 @ 6:01 PM