Cattery Annual Inspections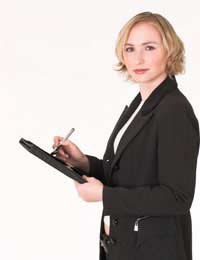 When you run an animal boarding establishment your local environmental health officer will make annual inspections before renewing your licence. This inspection is to make sure that your boarding cattery is being run properly. Each council will have its own set of regulations and will check that all are adhered to.
When Will The Inspections Take Place?
There is no particular time of year that the inspection will take place. The inspector will have hundreds of premises to visit during the course of a year. If you have passed previous inspections with no problems it is likely to be near the time when your new licence is due.
If you have been left with a list of things to do, the inspection could take place at any time. Some council officers will let you know when they are coming, but others will just turn up with no prior warning. To avoid any problems you should deal with things that contravene regulations as soon as they occur.
What Are Annual Inspections For?
The council officer will have a check list which he/she will go through. The safe welfare of the cats boarded with you will be the first consideration. The food and water in each pen/chalet in the cattery must be fresh and the litter trays clean. All the floors should be clean and free from obstructions.
The general condition of the building will be looked at and any faults noted. The inspector will ask about health and safety within your business and check your fire extinguishers. Anything found to be amiss will be noted.
The inspecting officer will also want to see your records and if he/she finds them to be inadequate might advise you to review your procedures. The inspectors are not looking to withhold your licence, they are just insuring that the cattery is being run correctly, and always have the welfare of the cats in your care as their top priority.
What Happens Next?
If everything is found to be satisfactory you will receive a letter to this effect and will be invited to renew your licence. The fee for renewal will vary from council to council. If there were any problems with the inspection a letter will be sent advising you what you must do to comply with the councils requirements. These could be simple tasks which will only require a small amount of time and effort to put right.
Most councils will not refuse to renew a licence when only small problems have been found. You will be given a time to put matters right. If however major problems are found, the council has the right to close your cattery down.
Most councils will not take this drastic step without giving you time to put matters right, but they will be inspecting your premises in a very short time to check that the problems have been put right. There is no reason to let small maintenance jobs become a problem and jeopardise your business and your good name
You might also like...
Hi i am wondering, what are ALL of the things on the checklist of the inspector
AnimalRock250705
- 1-Nov-16 @ 4:18 PM
@linda. Most local councils would specify this as a requirement but you should check with your own local authority to be sure.
StartACattery
- 26-Mar-15 @ 11:21 AM
Hello I am looking at starting up a cattery, I have enough land at the back of my house.Do I need separate access to the cattery rather than the front door of my house? Thank you.
Linda
- 23-Mar-15 @ 7:33 PM