Choosing a Layout For Your Cattery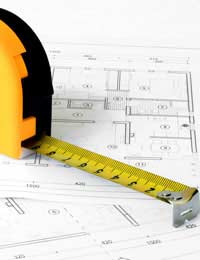 There are many design options for the design layout for a boarding cattery, but there are some basic requirements that must be incorporated. You have to bear in mind that basically you are running a business and as such, to start with, you should kerb your enthusiasm for a state of the art design, and concentrate on the essentials of any business layout.
Getting Design Ideas
The best way to get ideas is to visit other catteries. There will probably not be two that are alike, all will have been built to suit the site the owners requirements and the amount of money that was spent on them. In some areas the planning regulations for animal boarding establishments will clearly state what materials are acceptable.
Some insist on metal pens where others will accept wood and brick construction. But visit as many establishments as you can including animal shelters and rescue homes. Make notes of the points that you like and those you dislike.
Essential Requirements
The size of the pens/chalets will be stated in the regulations. These should be available from your Local Council planning office. When considering your layout you must adhere to at least the minimum space required per animal. If you can make the pens/chalets larger than the minimum size stated, so much the better. This will obviously impress your clients.
You could consider having a couple of family sized pens/chalets where family groups of cats could be housed together. If you were able to divide the larger pens/chalets into single accommodation when necessary, so much the better.
There must of course be electricity for lighting and heating and mains water. A kitchen area will be needed to prepare food in and wash the feeding bowls. Another essential is an isolation unit. This must be heated and located away from the main cattery areas. The councils regulations will tell you how far away from the other cats the isolation facility has to be.
Different Designs
There are many options when planning a cattery. There are catteries with outside runs for the cats and some that are entirely enclosed. The most important aspect of any design is security. Cats are experts at escaping, if there is a gap or a weakness they will find it. Strong doors and roofs are essential.
There must always be two doors between a cat and freedom. The first line of defence is the door to the cattery itself, which needs to be kept locked at all times, even when you are working inside the cattery. The second door will be the one on the pen/chalet, which will open onto a corridor.
Some catteries, particularly newer ones and rescue centres have a pod type structure where the cats are housed. These can be purchased from specialist companies who advertise in specialist cat magazines.
Storage Options
You will need metal bins to store dry food and cupboards for tins and pouches of cat food. Sacks of litter take up quite a lot of space and need to be fairly close to the cattery for ease of handling, They must also be kept dry. You will have cleaning equipment that is best stored out of sight in a cupboard or container.
Working Facilities
Not every cattery has a reception area, but if you have the space for even a small office/reception area it will make life easier. A desk or worktop to lean on while you write will also be useful. You will need to take notes on vaccination records etc.
Hot water in the kitchen is a must, a small electric water heater will give you sufficient hot water for your needs. The main aim of your cattery business is to board cats and return them to their owners healthy and happy, but if you can also enjoy the working part of it, so much the better.
You might also like...
Hi, what kind of heating is best for cats?. I am starting my own cattery at home for about 5 pens, from a garage conversion sowondered what the best option would be ?. Thanks
Ally
- 4-Sep-19 @ 4:09 PM
Hi I have my own cattery for past 5 years and now need to update their pods any advice on best material to use and insulate they had been made with treated plywood and have their own heated beds
Leanne- Your Question:
Hi,I am hoping to set up my own cattery at my home address. I have a large indoor area that would need converting. I need help and advise on who I would get to design it for me and work out the initial cost of setting it up from scratch. Thanks for your helpLeanne
---
Our Response:
We can't recommend anyone individually but asking locally (on social media for example) or looking in local directories, the internet and so on should bring up some results for you. Your local council will be able to provide you with the right specifications/requirements for a cattery.
StartACattery
- 14-Feb-17 @ 1:59 PM
Hi, I am hoping to set up my own cattery at my home address. I have a large indoor area that would need converting. I need help and advise on who i would get to design it for me and work out the initial cost of setting it up from scratch. Thanks for your help Leanne
Leanne
- 13-Feb-17 @ 1:54 PM
Thinking of starting my own cattery
Emma
- 4-May-16 @ 11:48 PM