Buying an Existing Cattery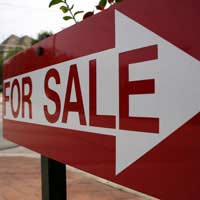 Buying an existing boarding cattery business could in the long run be the best option. A ready made company will probably not be the cheapest option but the advantages of having a ready made business speak for themselves.
Looking For an Existing Cattery Business For Sale
There are specialist magazines where owners advertise their catteries for sale and there are agents who specialise in selling these type of businesses. Not all business agencies will have a portfolio of catteries and kennels for sale, but they should be able to put you in touch with an agency that deals in this particular type of sale.
This type of business does not come up for sale often and most agencies will cover the whole country. The further you are prepared to relocate the more options will be open to you.
Questions to Ask
Catteries will all be sold with a property attached. The purchase price will reflect not only the business but the property as well. Naturally you will need to like the property before you proceed any further.
It would be a good idea to find out what price similar houses in the area are being sold for. Not necessarily the asking price, but the actual price being achieved. This will give you a good idea what proportion of the asking price is for the cattery buildings and business.
When marketing the business the present owners would need to have proof of their takings for you to inspect. You should also make sure that the cattery had planning permission from the council before it was built and that there is a current licence to board cats.
If The Business is Run Down
You should not necessarily be put off if a cattery has been allowed to get run down. You can treat it as starting a business from scratch and stamp your own ideas on it from the start. Naturally the price asked will reflect the takings but with a new owner things could turn around quickly.
If the buildings themselves are dilapidated consider if they just need some work or if they are beyond repair and need pulling down and starting again. Naturally this will be reflected in the asking price. Sometimes the reason for a cattery business not doing well is because the owners have lost interest. Possibly they have reached retirement age and do not want to put as much effort into the business that a younger person would.
Taking Over a Thriving Business
If you are fortunate enough to find a cattery boarding business for sale that is thriving and ready to take over immediately, ask yourself why it is on the market. The usual reason will be retirement or family commitments. You should make sure that all searches are fully undertaken just in case a new four lane highway is about to be built.
Satisfy yourself that there are no council plans in the offing which could effect your ability to trade. Once you are happy that you can walk into the property and start trading the same day, start negotiating. This type of sale will not come along very often so make sure you are the one to buy it.
You might also like...
Hi, we have a large garden and three cats of our own. We do have neighbours either side although our property is detached - how would a Cattery affect them and what regs are there in place re noise pollution from the cats? Best wishes*
Dale
- 13-Mar-16 @ 9:59 PM
Im in full time employment but i have a passion for cats & am interested in taking over an existing cattery. Are they only available to buy or is it possible to let? Have no idea how to get started/finance. Any help?
poppynpatch
- 6-Jul-15 @ 8:45 PM