Family Commitments & Running a Business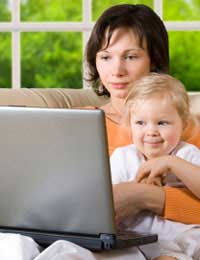 Running a business and looking after a family can be difficult in normal circumstances but when that business is a boarding cattery unless you can organise your life it can become a real headache.
Looking After Young Children While Running a Business
If you have young children pre-school age, looking after them and running a boarding cattery would be impossible without help. Imagine, you've had a sleepless night, baby has just dropped off to sleep and the phone rings. Someone wants to collect their cat a day early.
You might have had plans for the day, you would already know what cats were coming and going from your charts, but this is the nature of a cattery business, you have to be prepared for change. If you have a thriving business and employ staff, it will only be a case of letting them know what the daily movements of cats are. Any changes will not matter too much. It is when you have no staff to rely on that small issues become real problems.
School Age Children
When you have school age children you should find it easier to run a boarding cattery. At weekends the children will probably like to help in the cattery. You can open and close the cattery so that you are free to do the necessary school runs each day.
When it comes to extra activities that your children might do, you will probably need help, either with the transport arrangements or with cover for the cattery while you are driving the children to their various clubs etc. It will take a lot of effort and planning but it is not impossible
Taking Family Holidays
Unfortunately family holidays will be the most difficult to arrange. If your children are at school, all of their holidays will coincide with the busiest times in your cattery. You will not want to close the cattery during the months when you stand to earn the most money.
If you have reliable staff you could leave them in charge. You would have to have someone living in your house while you are away as the regulations state that a responsible person must be on site 24/7. A close friend might be able to be in overall charge while you are away, or a trusted member of your own family.
There are agencies that specialise in relief staff for catteries. Whichever way you choose, if you want to have a family holiday you will need to make plans well in advance.
Family Commitments in General
It is never easy to run a business and look after a family at the same time. With a boarding cattery business the tie of being on the premises 24/7 can make it extremely difficult to organise family life. You do need support and unless you have very good friends who will step in at a moments notice it can be very stressful.
If one of your children had a mishap at school or any other family emergency occurred, you would need someone you could trust to look after your business while you are away.
You might also like...