Having Long Term Business Plans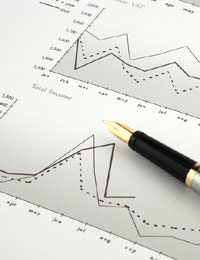 When you first make the decision to start a cattery boarding business you might not be thinking of the future, but as with any business you should consider your long term business plans.
Can you see yourself in ten, twenty or thirty years time still running the same business? Nobody can foresee what changes will occur, and that is why it is prudent to have some plans in place for the future.
Business Plans For The Present
Your business plans for the present time could be to fill your boarding cattery to capacity as often as is possible. Your advertising should always be up to date and your reputation should spread through word of mouth. You might be perfectly content with your business, but as you get busier and have to turn clients away you might think of building an extension.
You would need to get properly drawn up plans and get the approval of your local council. You would need to cost the building project and see how long it would take you to make that money through bookings before you start to see a profit. Once you have the building approved your plans will be valid for five years.
You will have plenty of time to make your final decision. If your business grows and you can see that expansion is a viable proposition, perhaps you could plan to do the extension gradually and see whether you can fill the extra spaces, before you commit yourself fully.
Business Plans Long Term
You might look at your cattery boarding business as a long term commitment and intend staying put for the rest of your working life. The larger and busier your cattery is, the better it will be for your future.
As you get older you might want to take more holidays and do less work. Providing you have the staff and a good enough income there is no reason why you should not keep your cattery business viable for many years.
It is always difficult to start any business and perhaps you will have family members who would like to take it over when you no longer want to work. When you have worked long and hard to build up a business it would seem a pity to sell it outside the family.
Selling The Business
As much as you may have enjoyed running your boarding cattery, it is not necessarily to everybody's taste. You might not have any family members wanting to carry the business on. Some people do not like cats, full stop. There are many people who would not want the tie that running a boarding establishment involves.
There could be many reasons that make you decide to sell your business. One of the hardest things to put a price on is the goodwill that you have generated over the years that you have owned your business.
There are specialist agents who sell boarding catteries and kennels. You should contact several of them to ascertain what your business is worth. If the price is right and you can find a good buyer,the proceeds from your boarding cattery business could either give you a happy retirement or the money to start another business venture.
You might also like...