Longevity of Your Cattery Business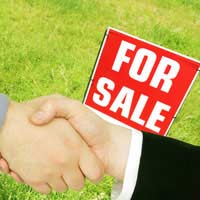 Your boarding cattery business should be able to continue indefinitely. The longevity of your business will depend on you. If you have made a business success of your cattery it would seem a great pity to close it because you no longer feel willing or able to continue.
Reasons To Close a Business
It would seem that some reasons that boarding establishments are closed are family commitments, ill health, retirement and the fact that the tie is 24/7 for most of the year. Most of these problems can be sorted out with a little thought and planning.
Obviously if you decide to sell up and start afresh there would be no need to make any plans apart from selling the business. If you have worked long and hard to build up a successful business it would seem a pity to lose it. You can employ staff to do most of the work for you, you will still need to be in overall control of planning the day to day routine, but if you are physically unable to do this work there are other options.
Income From a Cattery
If you really do not want to be tied to the cattery routine and feel the time has come for some freedom from the tie of looking after cats, you could consider renting it out to a third party. You would still have an income from the business. The downside to this is that your property would need to be rented out as well.
Whoever is responsible for the day to day running of the cattery must live on site. If you have another property to live in, this arrangement could suit you, as you will retain the business and the property but not have the work associated with it.
Forced Closure
There could be reasons for you to be forced into closing your cattery boarding business. If the council suddenly decides that a road is to be built through your land, there will not be much you can do about it apart from hiring a good solicitor and getting a good compensation deal.
Another reason you could be forced to close would be if your buildings had deteriorated and were no longer fit to house cats. The council would close your business if they found you were flouting your licence regulations. There should be no reason why either of these scenarios come about.
Licences
There is no age limit on a person applying to have a licence to board cats. Unlike dogs, cats are reasonably easy animals to look after and the physical strength needed to look after cats is quite minimal. If you so desire you should be able to continue to run a boarding cattery business for as long as you wish.
Many older people would prefer to have a small business rather than retire, and there is absolutely no reason why they should not be able to do so. Combine a boarding cattery business with a couple of off peak holidays, and the business will continue for as long as you want.
You might also like...