Planning Permission For Your Business Premises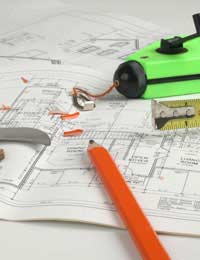 It is absolutely essential to obtain planning permission before you even think of laying the first brick. What you are proposing will be business premises for use as a boarding cattery and as such your local Council will need to be approached for the necessary rules and regulations pertaining to this very particular type of structure.
Where To Start
Start by finding a reliable architect. You can find any number of these in Thomson Local or Yellow pages, but if you have a friend or acquaintance who can recommend one so much the better. If you cannot find one through a friend and have to go through an advertisement, ask if they have ever planned a cattery or kennels before. There are very few who will have been asked to plan this type of building so they will need as many guidelines as possible. Some of the specialist magazines could carry appropriate advertisements.
Special Requirements For Your Architect
The cattery will need to comply with certain and very specific requirements. These requirements are set out by the Local Council and a copy of them should be obtained before any plans are started. Different Councils can easily have different requirements so it is essential to go to the appropriate Council. The plans will need to include office space, a kitchen area and isolation facilities. As these necessities take up a certain amount of space, this could limit the number of pens (chalets) that you can accommodate.
A Plan To Suit You
You are the person who is going to be working in the cattery and it is essential that the plans suit you. If you intend to spend time in the office area during the day you will need it to be big enough to fit a chair and possibly a desk into. The office will need to have heating for the winter and windows for light and ventilation.
You must decide if you want a cattery with outside areas for the cats or if you prefer all the pens to be inside. Once again whatever you decide it must suit you and your particular ideas. You will need to tell your architect every aspect of the interior and exterior before he submits any plans.
How Long Does it Take?
The amount of time you will have to wait will vary from Council to Council but certainly do not expect an answer in weeks. It could take up to a year. It is always worthwhile to get the name of the chief planning officer and phone him after say, six weeks, just to see if there is any progress. It is not unknown for planning applications to get overlooked, so do check at reasonable intervals without making a nuisance of yourself.
Land With Planning Permission
If you are fortunate to find a piece of land that already has planning permission your wait will be relatively short. However a plot without planning permission would be a valuable asset and the possibility of obtaining planning permission could be investigated.
A piece of land where planning permission for a dwelling has been refused might possibly be a good site for a cattery. There would be a big proviso though. A boarding establishment does need to have 24 hour attendance, so you would need to live next door to the plot to make it a viable proposition.
You might also like...
Looking for advice for starting a cattery in my garden
Lisa
- 26-Sep-18 @ 7:36 PM
hi I am looking to open a small possibly 5 to six pen boarding cattery in the rear garden of my home could you help me with any advice you can to help me fulfill my dream job?
cat crazy lady
- 3-Apr-18 @ 1:48 PM
Hi I am looking into opening a small/medium sized cattery. I am converting into my loft space and my idea is to accommodate indoor cats only.
skypie
- 18-Aug-16 @ 9:05 AM