Potential Cattery Customers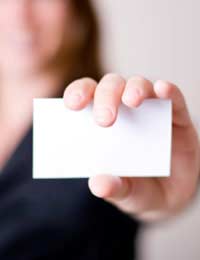 Before starting a cattery boarding business you should try to ascertain whether there is a demand in the area you intend to start your business in. If there are already established cattery businesses in the area, is there enough demand for a new one. It is up to you to find out if your new venture will be a success.
Existing Boarding Catteries in Your Area
You can find out how many boarding catteries are in your area by looking in the Thomson Local Directory and Yellow pages. Visit as many catteries in your area as possible and ask the owners how many clients they turn away at peak times. This will give you an indication of the demand.
Most established catteries will be only too pleased to have somewhere new that they can recommend to the customers that they are unable to accommodate. No cattery owner likes to turn away business, but in a good area there should always be more boarding spaces needed than places available.
A good relationship with other cattery owners should be developed. Let them know that when you are established you will send business to them whenever you are unable to accommodate a client's cat.
Cat Breeders
Most cat breeders will have their own facilities for looking after their cats, but they might welcome the chance of taking a holiday if a good responsible cattery owner would look after their cats. There are lists of cat breeders in specialist magazines. Telephone as many as possible and offer your services.
Rescue Centres
There are always too many cats for rescue centres to handle. You can boost your business by taking rescue cats for the various organisations. The fees for this service will need to be lower than those that you would normally charge, but it is a very good way of boosting your income and keeping busy throughout the year.
Your local veterinary surgery will have the details of cat rescue organisations in your area. When a cat is re-homed through your efforts you can expect to have that cat as a paying boarder for the rest of it's life.
Reaching Potential Customers
The best way of reaching potential customers is to advertise. Local shops are an excellent place to start, make your advertisement stand out. Welcome customers to inspect your cattery, you have nothing to hide. Make friends with the owners of pet shops around your area. Most will be happy to put your advertisement in their window and hand out your business cards to their customers.
Always have some business cards with you. When you are shopping, when you see anyone purchasing cat food,give them a card. Tell all of your friends and ask them to let their friends know about you. The work place is another excellent way of getting known. Ladies love their pet cats and will talk about them at work, if they know of a good boarding cattery it won't be long before all their colleagues know about it as well.
You might also like...