Recruiting Young People For Your Cattery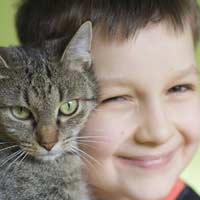 When recruiting staff for your boarding cattery, you need to consider whether you will just need temporary employees to help you at the busiest time of year, or whether you are busy all the year and need permanent staff. If you are looking for help just during the summer you may find young people that are happy to work during their school holidays.
Recruiting New Employees
When recruiting new employers who are young, there will be several things that you will need to be aware of. You will need to know the background of the person, to be as sure as you are able that they are trustworthy and willing to work hard.
Some young people might have a glamorous view of working with cats, and think it is all feeding playing and grooming. You should make them aware that the cleaning out of litter trays and disinfecting and scrubbing pens/chalets is just as important as socialising with the cats. It would be an advantage if they have animals of their own that they are responsible for. They will need to be very aware of your safety routines, as regards locking doors behind them.
You will want them to be sociable and pleasant with your customers. When you own a cattery you will get phone calls from young people seeking work, so you will probably find that you do not need to advertise or run a recruitment drive. Always take a young person for a trail period to begin with.
Rules Governing Young People at Work
There are rules which apply to all young people in the work place. You cannot employ children under the age of thirteen. There are rules that govern the amount of hours a young person can work. They should not start work before 7am or finish after 7pm. They should work no more than 2 hours on a school day or a Sunday, with a maximum of 12 hours a week during term time.
Under the age of 15 they should not work more than 25 hours per week during holiday time and for over 15 that goes up to 35 hours. There is a minimum wage per hour which young people must be paid, this changes from time to time and you can find out the current rate from the Department of Employment.
Obligations When Employing Young People
When employing young people you will be responsible for their welfare while they are working. You will need to do a risk assessment. You can get pamphlets that explain exactly what you need to do. You will need to train the young person to do the work expected of them and take into account their immaturity and inexperience at all times.With a very young person it would be inadvisable to let them work unsupervised.
With the slightly more mature employee, they should, after a suitable period of training be capable at times to work unsupervised. You will need to be absolutely sure in your own mind that they are capable of doing the task responsibly. You are the person who is ultimately responsible for the welfare, not only of the people you employ, but of the animals in your care.
You might also like...