How to Cope With the Rising Costs of a Cattery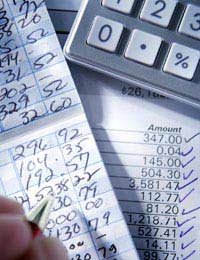 The pressure to stay competitive in the business world has never been greater. All customers are looking for a bargain or a discount. While regular cattery customers will understand any price rises, it is the new customers who are more likely to shop around. A cattery owner will need to be aware of what other catteries in the area are charging and stay competitive enough to persuade new clients to at least visit the cattery. If the price being charged is much higher than that of other catteries, potential customers will not bother to visit to see what you are offering. Your cattery might be the best in the area, but if the price is wrong potential new business could be lost.
Keeping Costs Down
There are essential items which will have to be purchased regardless of cost. Food and litter are the biggest ongoing expenses that a cattery has. It always pays to shop around. If you have the storage space you will be able to buy sacks of litter by the pallet load at a discounted price. Pet shops in your area might be happy to deliver cat litter to you and if they know you will use them on a regular basis, they might be happy to negotiate a discounted price. If you shop online it is worth checking prices of cat food at all the major supermarkets before you buy. At least one supermarket will have a special offer. Supermarket's own brand of food is normally cheaper than well known brands. Tinned cat food costs less than pouches, but the tins need to be disposed of. Pouches of cat food are easier to store and handle, a point that a busy cattery owner has to weigh against any saving. If the cattery uses disposable food dishes they could be replaced with plastic or metal ones to save the regular ongoing expense. Non disposable dishes need to be thoroughly washed and disinfected between feeds. Once again the initial cost of the non disposable dishes, the labour, plus the cost of disinfectant would need to be researched to find out if there are any savings to be made.
Essential Costs
There are some expenses which are essential and not always within the cattery owner's power to influence. Business rates are set by the council but small businesses can apply for "small business rates relief" which, if you qualify, can be as much as 50% reduction. Insurance cover for the cattery is essential both for the buildings and for the cats. The level of cover is a decision that the cattery owner must make. If there is ever an occasion when a cat is ill, escapes or dies, knowing that the insurance cover is in place will give enormous peace of mind. There are companies who specialise in insurance for boarding establishments and some of them do a combined policy which can save money. There are fewer companies who deal with this specialised cover but it is nevertheless worth shopping around. The cattery licence is issued by the local council and the cost varies, but it is another expense that the cattery owner has no control over.
Explaining to Customers
When after all efforts to economise have been made and the increase in fees is inevitable the customers will need to be told. The best time to inform a customer is at the time of booking. Regular customers will normally accept the increase providing it is reasonable. If customers are happy with your service and more importantly, if they know their cats are happy, a small increase should not result in losing their custom. An explanation about rising costs could be offered but most clients are aware of increased prices in general. Customers who are phoning around for prices would be the ones you need to convince. An invitation to visit the cattery could be enough to persuade them. Difficulties could arise when you have already taken bookings at the old rate. It could mean for a time you could be charging two different rates, but it would be unfair to increase the cost without informing the customer in advance. Probably the best time to increase fees is at the start of the winter when heating is needed. Customers like to know that their cat will be well looked after and warm.
You might also like...