Getting Investors Interested in Your Business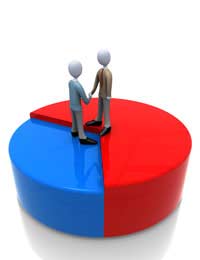 When you have the idea of starting your own boarding cattery business, financing the project could be your greatest hurdle. You may need to find ways of getting some investors interested.
Anyone investing in a business will need some guarantee on how their investment will be repaid with a dividend. It will be up to you to persuade them that their money will not only be safe with you but will grow with the business.
Where to Look for Investors
Investors need not be some high flying company who will expect big returns. Much better to look for investors in you circle of friends and acquaintances, this way you can attract the sort of person you can work with and trust. Each of these investors could perhaps invest a small amount of their capital and feel that they are not risking too much money.
Any one with an interest in animals might be attracted to your venture. You could write to any cat shelters in your area, perhaps you could offer them a few boarding pens for the rescue cats, free of charge once your cattery is up and running. For the same reason the Animal Samaritans charity might be persuaded to invest.
Think about approaching your local vet, he or she might be very interested in a boarding cattery and be willing to invest. If you were able to find enough small investors each willing to invest a limited amount you could quickly have the investment that you need.
Expanding an Established Cattery
If you have already bought an established boarding cattery and want to expand, you will probably need a large sum of money. Before you can approach a company to invest in your expansion plans, there are some documents you will need to prepare.
Before investing in a company the investors will need to see a projection which will show your trading figures, either over the last three years or for as long as you have been trading. These figures will include your present turnover and expenses. If you have only recently purchased the business you should have asked for these figures from the previous owner.
If you do not feel capable of preparing the projection yourself, you will need to find an accountant to prepare them for you. The main thing is that you come across as professional. You do not want to lose potential investors by not being prepared.
Advertising for Investors
You can always advertise for investors. It might be advisable to advertise locally to begin with. You can always expand your search if you do not get any response. It might be better to have a number of small investors rather than one large company.
You will need to convince any small investor that their money will be well spent and that they will get a decent return on their investment. Make sure you are happy with whoever shows an interest, and get your solicitor involved with any documents. Be wary, you do not want 'shareholders' breathing down your neck or creaming off too much of your profit. Only take on what you feel comfortable with.
You might also like...