Gaining Sponsorship For Your Cattery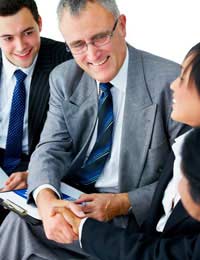 One way of raising money for your boarding cattery is by seeking sponsors. At the start it would be advisable to approach local companies or even individuals who could gain some valuable advertising for their own business. As they are local, you could invite them to visit your cattery and have a look to see exactly what they would be sponsoring.
An evening cheese and wine party usually goes down well. The more local business people you can invite the better, most of them will probably know each other. Apart from you promoting your business in this way, hopefully you can get some usefull sponsorship. Have some ideas ready to present.
Staging Events
If you are fortunate enough to have your cattery situated in a large garden or on a piece of land, you could think about holding an open day/garden party. You could pitch the idea to many organisations in your local area. The local pet shop might be interested in sponsoring a stall where they could sell cat products.
Your local vets might agree to sponsor a programme if their name appears on it. Even your local garden centre might be persuaded to sponsor a stall for the day. Often local shops will be willing to sponsor local businesses in return for advertising space.
Would Large Companies Be Interested in Sponsoring Your Cattery?
The only way to find out is to ask. If your cattery regularly uses a particular brand of cat food it would be worth writing to the director of the company and asking him/her if they would be interested in sponsoring your cattery. Large companies regard business sponsorship as good advertising and as you have a good business it is in their interest to sponsor you.
There are also the firms that sell cat litter and other essential cattery supplies. Most of these companies rely on small businesses like yours for a living and most are worth approaching with a sponsorship deal in mind.
Local Businesses
The thing to bear in mind when approaching small local businesses is that they may need a little help themselves. They may not have much money to spare for sponsorship, but if for instance their name and a few details of their own business appear on your business card, you may be able to persuade them to sponsor your boarding cattery business.
Your local pet shop would always be a good place to start. Imagine your leaflet or business card with the words 'Sponsored By' in bold letters. This is the pitch to present to your would be sponsors. Have some mock ups made, be persuasive.
What To Do To Get Sponsors
On a personal level you can undertake anything from walking to parachute jumping. Your friends and family might even feel obliged to sponsor your cattery if you are willing to undertake something in return. The more exotic and dangerous the better,-There are more than one way to skin a cat!!
You might also like...
Hi.., myself subham I need to start a small business but I'm not having money if any sponsored and my business is a very simple business like cattle farm producing milk
Lalu
- 24-Jun-20 @ 12:17 PM