Getting a Bank Loan To Set Up Your Business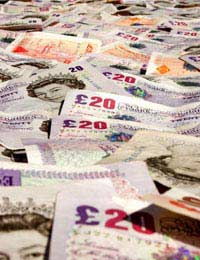 Before getting a business start up loan from your bank you will need to prepare the necessary facts and figures. Securing a new business loan will depend on many factors.
Before you can get a bank loan you will need to supply the bank with proof of the viability of the business and your ability to pay back the loan over a specified term. Banks will automatically run a credit check on you. If you have any outstanding overdue debts, that could go against you securing a business loan.
Conversely if you have had loans in the past and paid them promptly, that could help you to secure the business loan you need.
What Will The Bank Need?
A bank will want to know about you as a person. Your background, education and your past working history will all be taken into account. Banks will require an outline of the business you wish to start with a projection of anticipated results. They will need an annual trading projection covering the first three years with the first year broken down into months.
You will be pleased to know that banks do have standard forms that will cover all aspects of starting a business and securing a business start up loan. They have experts who are able to look at the figures you supply and interpret them into a complete forecast of how well the business is likely to perform.
If you have no experience in starting up a business loan, you would be well advised to consult an accountant. You will need an accountant once your business is up and running, so it would make sense to have one on board from the outset.
Is Any Money Needed to Apply for a Business Loan?
The bank will expect you to have a percentage of the money you require to start your business. You would need to ascertain how much of your own money you would need. It would be prudent to find out a figure before you start employing accountants,or spending money unnecessarily. If you haven't enough of your own money to secure a bank loan perhaps you have some collateral that could be used.
What Questions To Ask
You will need to know what rate of interest you will be charged. There will be a set period for the loan, you will need to know how long you will have to repay it. The period is normally 48 or 60 monthly instalments. If you fail to repay the loan on time there could be penalties, you need to know what form the penalties will take.
You will need a business account with your bank and you will need to know the various charges that this will incur. Every cheque you write, every time you bank money, be it cash or cheques, in fact every transaction you make will be charged for. The bank will give you a tariff of all the individual charges. You must take them into account as over a month they can be considerable.
You might also like...