Setting a Fee or Rate For Your Cattery Services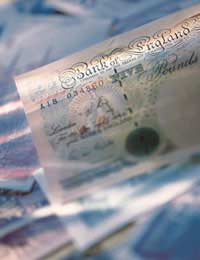 When setting a fee for your boarding cattery there are many factors to be taken into consideration. Firstly you should determine what your nearest competitors are charging.
You can phone all the catteries with which you will find yourself in competition and get their rates. You will need to know what they charge for one cat, two cars sharing a pen/chalet or if they offer family units at reduced fees.
Charging by Night or by The Day
Some catteries charge a daily rate and even if the cat is dropped off at the last moment and collected the minute you open, that day is still charged for. The argument for this is that the pen/chalet is booked out to the clients cat and is available for it's use from opening until closing on that particular day.
Some catteries charge by the night. The argument against charging by the night is that if a cat isn't collected until the last minute you have actually lost one days money. It is your cattery and it's up to you which way you decide to set your fees.
How To Calculate Fees
First and foremost you need to be competitive, but it is always worth finding out exactly what other catteries, are not only charging, but offering. For instance will you provide food, some cats are on special diets that the owners will want to provide. Will you give a discount if the food is provided? Some cats need medicines administered, are you willing to undertake this and will you make an extra charge?
Will you provide bedding and heating in the winter months? Insurance is another factor to be taken into consideration. Not all catteries have insurance for if a cat is unwell whilst boarded. If you decide to have this insurance the cost will need to be taken into consideration.
How To Calculate Overheads
There are a number of things that you will need to take into account when fixing your price. Until you work out your finances it will be difficult to see what profit margins you need to work to. The main ongoing expenses will be food and litter. These are things easily priced that you will purchase on a regular basis.
On top of that you will need to add electricity, phone bills stationery cleaning equipment etc. There are many expenses that would not readily spring to mind because they are not bought on a regular basis, but you will need to replace feeding bowls and litter trays from time to time.
Then there is insurance for your buildings, insurance for the cats (optional) and business rates. At the end of your financial year you would not want to find that you have been working for low rewards.
Increasing Your Fees
Your expenses will increase year on year so your prices will need to reflect this. It seems a good idea to increase your prices at the start of the winter when the heating will be needed. Clients who use your cattery regularly will understand and it should not stop them from using you. You do not have to be the cheapest cattery around but try to be the best. Clients who love their cats will not be put off by the cost providing they have confidence in you.
You might also like...