Asking Family To Help Finance Your Business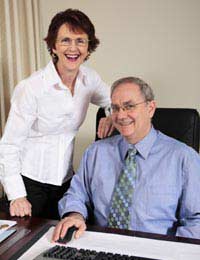 When setting up a boarding cattery business you might find yourself short of funds, one of the options you may consider is asking your family for financial help.
You may need help with buying the equipment that you will need or maybe you could just do with a loan until your business is up and running.
What Terms Should You Offer Your Family?
If any member of your family is willing to lend you money from their own savings they will naturally want to know that they will have it returned at some stage.
They might be happy to invest in your business, but unless they are actually going to work with you and earn a wage they will want to see a return on their investment. The easiest way would be to pay them the interest that their money is currently earning. This way they are not actually losing anything by lending you some money.
Paying Back Any Money You Borrow
You will need to decide with your family member, if the loan is for a short term or longer. If the loan is short term you should agree on the time scale for the repayment. You will need to be realistic and not agree to anything that is beyond your capabilities. If you agree to pay back so much a month you will need to put money aside to pay your loan back.
If you agree to pay back the loan after a longer period, it would make sense to invest the money each month somewhere where you can earn some interest. Some banks have saving schemes that allow you to save a set amount each month in return for a higher than average interest rate.
This idea might suit you very well as you will be earning a little from your money, and as you will be committed to saving a certain amount you will not fall behind or be tempted to spend the money.
Is it a Good Idea to Borrow From Family?
Only you can decide on the answer to this. Some families would be happy to invest in what they see as a good business opportunity. If you have a large family perhaps they could all lend you a small amount, perhaps one of them would feel left out if they were not asked. The bank of mum and dad will often come to the rescue when they see their offspring struggling financially.
You should never take advantage of any member of your family willing to help. Let them see that this is a business venture and their money will be repaid. Even if you have the closest family in the world once money is concerned things can take on a different slant. Make sure that everything that is agreed to is written down.
It is very easy to forget what was said and agreed to months ago. The very last thing you need when you are trying to set up your boarding cattery business is arguments with family members over money.
You might also like...